Frequently Asked Questions
Q: How can Impact Development Company help my community?
A: We work with foundations and community leaders to identify high impact projects that might not be on the radar screen of private investors. These projects might have a longer projection for return on investment. These projects might have a higher level of risk associated with them. These are the projects that are "stuck" for whatever reason.
By syndicating investments from multiple investors and drawing on our experience from securing state and local grants, we are able to help communities complete important projects that might not otherwise get completed. Please contact us today if you have a project where we might be able to help.
Q: Are the investment projects you manage limited to NE Ohio?
A: We focus on impact projects within a two-hour drive of Canton, Ohio. So, yes. We prefer to look for opportunities in NE Ohio where we can leverage our network of IMPACT Investors and work with community leaders we have come to know and work with over the years.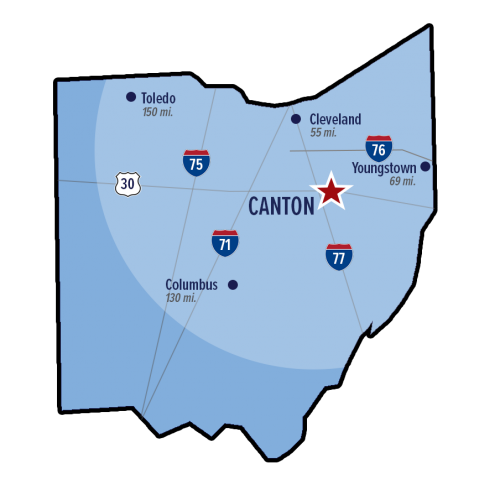 Q: Is Impact Development Company a for-profit or not-for-profit company?
A: Impact Development Company is a for-profit company founded by Daniel J. DeHoff and Scott Life on April 15, 2020, to manage and lead mission investments made by not-for-profit organizations like private foundations and public charities.
Q: How does Impact Development Company generate revenue?
A: We generate revenue by charging a management fee for the investments made by our IMPACT Investors. Because each investment project is unique, we prefer not to apply a "one size fits all" management fee structure. Instead, we agree to the management fees with investors up-front. Our open book approach gives total transparency to our investors and holds us accountable for adding value throughout the lifecycle of the mission investments we manage for our IMPACT Investors.
Q: So how do I become an IMPACT Investor?
A: Please contact us so we can begin the conversation – we'd love to hear about the types of projects that would align with your mission/purpose. We can then share investment opportunities for high impact projects throughout NE Ohio.